How the RADLY story started:
We simply created the tools we needed.
We noticed that our clients needed advanced tools to optimize and automate their marketing. So, we simply created them. That's how our AI-driven and dynamic cross-competence team came together in the first place.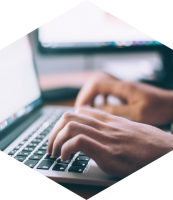 Unique pack of specialists
From digital consultants to AI and software developers, we have a fantastic team.
AI-driven thinking
AI is an enabler and deeply rooted in everything we do. We get inspired by AI as we create the vision, data-driven capabilities and scalable software solutions.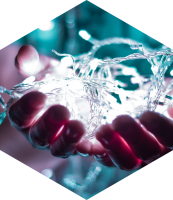 Culture of experimentation
The RADLY people are all about learning, experimentation and sharing knowledge.
The RADLY people go nuts about

Developing advanced ways of putting data to work

Building marketing around algorithms and customer data

Adopting new ways of working for your business to thrive

Facilitating the development of your company
Did you just feel a spark light up? Would you like to join our success story?
RADLY is looking for new talents. We'd like to learn more about you and what makes your brain buzz (in a good way).